Print photos in high quality
Printing without constraints
Let's Enhance printing solution offers automated image processing workflows that enables our customers to automatically recover missing details, remove compression, increase image resolution, correct colors & tones — all over the cloud, lighting fast and easy to use.
Seamless customer experience
Automatically upscale when the resolution doesn't match printing layout
Scalable to any requests number
Increase your sales with a wider range of photo products: from photobooks to canvas
Easy integration
Our customers average 3 days to roll in production
Calculate ROI
Expand your business opportunities
We help printing to be with less efforts. Faster image preprocessing - easier workflow.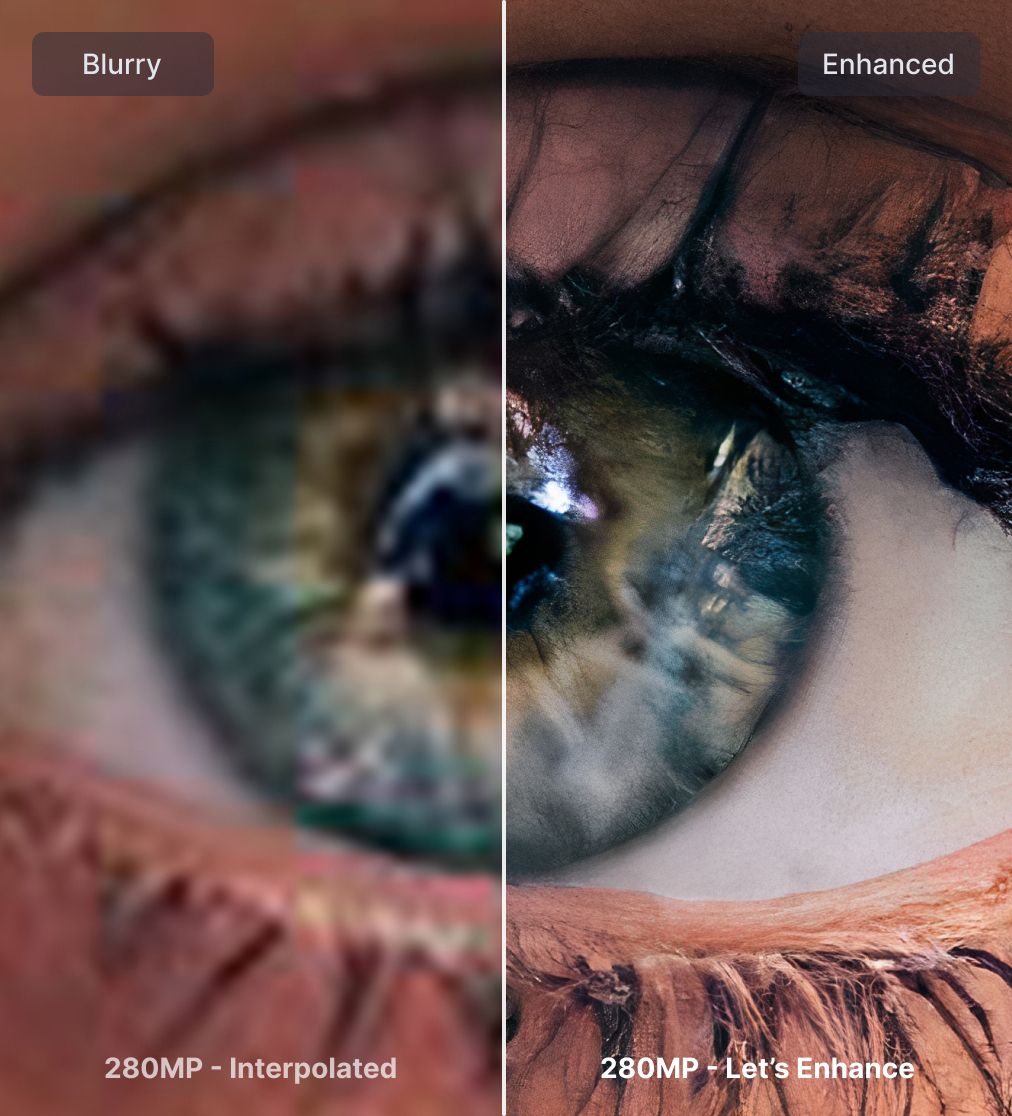 Without Let's enhance
restricted layouts — image resolution dependency
pixelated or blurry prints
With Let's enhance
fully automated image processing
unrestricted layouts - any print size
pixel perfect prints
cleaner prints
Top-10 USA printing company
The company is on a mission to make creating a photo book as easy as taking a picture. The $10 photo books automatically pull photos from Instagram, Facebook and Camera Roll. Images suffered from compression, impacting printing results and increased customer complaints.
What we did
Let's Enhance provided an API blackbox solution that is able to work with low-quality image inputs (personalized photos from Instagram). Together with the client's team, Let's Enhance has implemented API in clients workflow with neural networks working specifically for their use case.
Impact
Company has fully automated image preprocessing and reduced the number of printing quality complaints. Company launched additional product sizes and increased sales. Managers have been freed up from manual quality assessment work.
Supported by

Ready to get started?
Get in touch or create an account