Web designers have always benefited from new developments in technology. With the recent rise in AI technology, we picked out the 8 best AI-powered tools that web designers can leverage to make their jobs a lot easier.
Looking for the best AI tools for graphic designers? Here's the quick take:
Let's Enhance: Enhance and upscale your images using AI.
Canva: Simplify your design process with AI features;
AutoDraw: Sketch easily and turn them into professional drawings with AI;
Uizard: Design interactive design components using AI;
Framer X: Improve your design and prototyping with AI support;
Designs.ai: Make your design work hassle-free with AI assistance;
Khroma: Find perfect color combinations using AI;
Claid.ai: Create stunning eCommerce imagery with the help of AI.
Let's Enhance: A Powerful AI-Driven Image Upscaler and Enhancer

Overview: Let's Enhance uses a powerful AI to upscale images and improve their resolution without any loss in quality. Utilizing the powerful Super Resolution machine learning algorithm, Let's Enhance improves the DPI (dots per inch), which means images retain their finer details without any blur or pixelation. All you need to do is upload a basic image format such as JPEG or PNG, choose an upscale size, process, and save the upscaled image to your device.
Besides upscaling, Let's Enhance also provides a slew of other image editing tools, such as facial enhancement, sharpening text within images, adjusting light or color, and even AI image generation, features that other upscaling tools tend to overlook. Designers can use all of these tools on the Let's Enhance platform and images can be processed and downloaded within seconds.
Features:
Image Upscaling: Boosts image resolution up to 16x without sacrificing quality, making your pictures suitable for HD, 4K, and beyond.
Image Enhancement: Fixes pixelation and blur, adjusts colors and lighting, and removes visual artifacts.
Facial and Text Sharpening: Enhances the details in faces and text within images.
AI Art Generation: Converts words into high-resolution images, allowing you to create unique AI art.
Best for:
Improving Image Quality: Sharpening blurry and pixelated images, improving image resolution without loss of quality.
Printing Tasks: Let's Enhance improves the DPI, colors, and clarity of images for superior print quality.
AI Art Creation: The onboard AI image generator can render high-quality visual content within seconds.
Pricing: You can start with a free plan that offers 10 image-processing credits and storage for 6 months. Paid plans start at $9/month for 100 credits and go up to $24/month for 300 credits, both with priority enhancement, chat support, and access to new features. Unused credits roll over, and there's no watermark on your images with the paid plans.
Canva: Simple, Versatile Graphic Design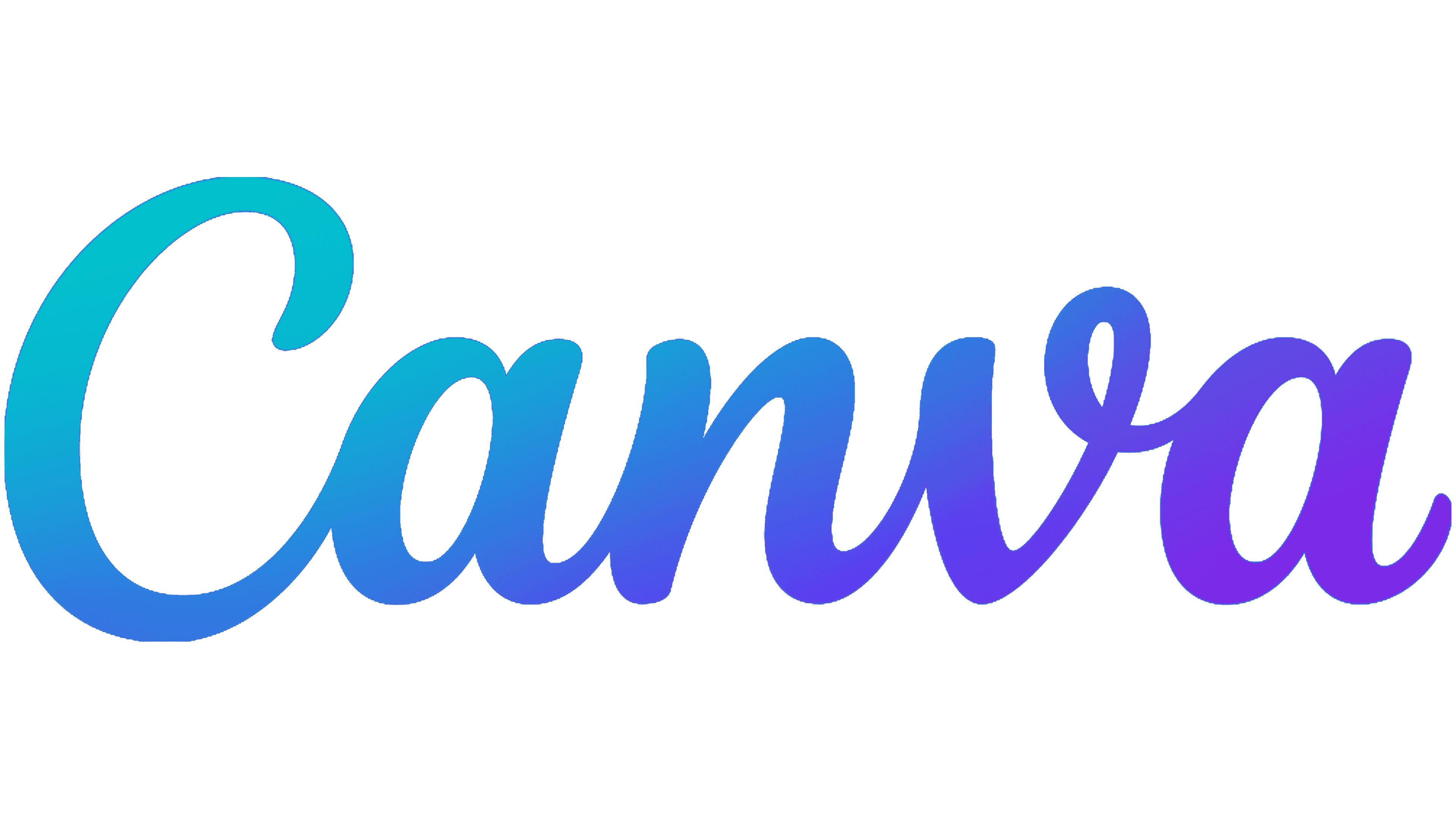 Overview: You've likely used Canva. It is a versatile platform that offers a slew of tools to work with when designing websites, creating CVs and slideshow presentations, editing images for webpages, making high-quality GIFs and so much more. Canva is renowned for being incredibly user-friendly as those with very little experience in visual design can easily utilize the various tools the platform offers to create, edit, and export their designs.
Canva recently released a new function called Magic Design which allows users to upload any image or text and have the AI automatically create a number of unique design templates.
Features:
Magic Design: Upload an image or text and watch as AI creates unique designs, ready for further editing.
Vast Library: Canva boasts an extensive collection of stock assets, templates, and photos, providing a robust platform for creating original designs.
Drag-and-Drop Builder: A user-friendly tool that makes design creation easy and efficient.
Shared Teams: Allows for easy collaboration, sharing, and editing among team members.
Publish Directly to Social Accounts: Design and post straight to your social media pages without leaving the application.
Best for:
Efficient Designing: Perfect for graphic designers looking to quickly generate attractive graphics for use in web design, such as logos, infographics, or social media graphics.
Non-Designers: Thanks to a user-friendly and intuitive interface, as well as a wealth of pre-made assets, even those without design experience can produce quality graphics.
Collaboration: Shared teams feature makes it an ideal tool for design teams to work together, even when members are in different locations.
Pricing: Canva offers a free version packed with useful features. For those needing more, there's Canva Pro. It's priced at $10/month if paid yearly or $13/month for a monthly plan. The Pro version offers more assets and features, making it worth the price for frequent users. This cost-effective tool provides a less complex and cheaper alternative to programs like Adobe Photoshop and Illustrator.
AutoDraw: Sketching Made Easy with AI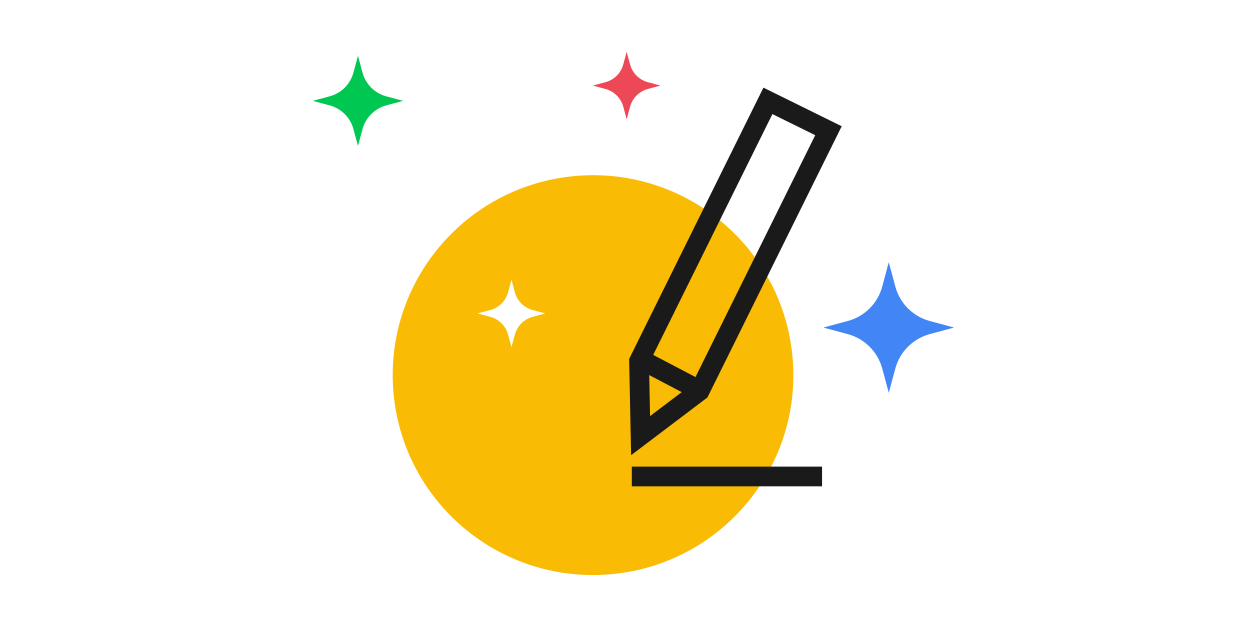 Overview: If you love drawing your own designs but are not very good at it, then AutoDraw is certainly worth trying. AutoDraw is very simple: you sketch a basic design, whether it's a logo for a brand, a visual element for web design, or icons for an app, and the onboard AI automatically turns it into a more professional design.
For example, you're looking to create a custom design for a website logo and have little to no experience in Adobe Illustrator, Photoshop, or any other visual design software. Then AutoDraw is a saving grace for you as it allows you to create professional custom designs with no prior experience in the field.
Features:
Smart Suggestions: AutoDraw guesses what you're trying to sketch and provides refined versions of your ideas.
Artists' Inspiration: Your sketches get an upgrade with help from datasets taken from various artists' work.
Color and Pencil Choices: Select different colors and pencil types to better match your vision.
Shape Tools: Use preset shapes to add complexity to your designs quickly.
Easy Sharing and Downloading: Finished designs can be shared or downloaded in a snap, great for sending quick drafts to colleagues or clients.
Best for:
Quick Drafting: It's a boon for graphic designers needing to convert a quick idea into a polished design.
Exploring Ideas: Seeing how AutoDraw interprets your sketches can spark new design concepts.
Simple Design Tasks: For those times when you don't need professional-grade design software, like when you're creating basic icons or diagrams, AutoDraw is a practical solution.
Pricing: AutoDraw is free.
Uizard: AI-Driven Website Design

Overview: Imagine you have a very basic idea of a website's layout, but don't have the time to code it or design a basic visualization of the project. Uizard allows you to submit a very basic sketch which is refined into a professional web page pretty much instantly.
Uizard is a fantastic tool for web designers brainstorming different ideas for the user interface who don't want to spend countless hours prototyping it only to be asked to make extensive changes. It saves a lot of time and effort, and most importantly, is very user-friendly and intuitive.
Features:
Automatic Prototyping: Upload a rough sketch and Uizard will turn it into a professional, interactive webpage.
Text-to-Design: Describe your design idea using simple text and Uizard generates a multiscreen mockup.
User-Friendly: It's intuitive and easy to use, saving designers time and effort.
Best for:
Brainstorming Sessions: Uizard is great for quickly exploring different UI concepts.
Pitching Ideas: Create a visual of your ideas to present to clients or teammates.
Prototype Creation: It's ideal for transforming rough sketches into interactive prototypes quickly.
Pricing: Starts from $12/month. At the time of writing, the AI-powered Auto Designer tool is in beta phase, so there's no official information on its pricing structure.
Note: The AI designer feature is still in the early stages and may not always yield perfect results. For now, it is better for generating rough initial concepts rather than final designs. However, the tool is under active development, so improvements can be expected.
Framer X: Design and Prototyping with AI

Overview: Framer X is a powerful tool for web design and prototyping. It allows users to create interactive webpage concepts; no coding requires. Thanks to how easy it is to prototype web pages, designers can quickly put together web design concepts for testing and feedback.
This significantly shortens the time it takes to prototype, test, and refine website concepts, making the workflow of web designers that much more efficient.
Features:
Design Components: Works similarly to symbols in Sketch but offers more flexibility. You can make text and image overwrites from the sidebar, and click into any instance to overwrite anything, offering a greater degree of customization.
Component Store: A built-in store lets you install any component you need with ease. Team accounts can also share private component libraries.
Code Components: These are custom code components created with React, which increases compatibility and potential for collaboration with your front-end team.
Prototyping: Known for its strength in building interactions, Framer X offers options for scrollable and swipeable content, animated transitions, and more.
Individual Component Overwrites: Offers an organized approach to component overwrites, making it simple to customize specific instances without affecting the whole.
Best for:
Prototyping: Framer X shines when it comes to creating high-fidelity prototypes and working within a design system, especially if your team uses React.
Complex Interactive Designs: Its strength in interactive component building makes it an excellent choice for complex design projects.
Pricing: The cost of Framer X varies depending on the package chosen. Individual users can expect to pay $12/month, while teams are looking at $79/month. There's also a free version with limited features for those looking to test it out.
Designs.ai: AI-powered Design Made Easy

Overview: Designs.ai is an all-in-one platform that allows users to create a vast number of graphics and visual content for a variety of design projects. The onboard AI-powered functions make it easy to create, tweak, and export professional visuals for web design. What's really impressive about Designs.ai are all the features it includes for web designers to use in their projects.
Features:
Logomaker: Create a variety of logo ideas without spending too much time.
Brandmark: Test branding visuals in different real-world settings.
Stock Image Library: Access numerous stock images useful for designs.
Video Creation Tool: Edit templates with your own text and visuals to create unique videos.
Color Palette Generator: Produce harmonious color schemes from your chosen images.
Image Optimization Tool: Improve your images with adjustments to lighting, contrast, and object removal.
Design Generator: Quickly produce designs based on your preferences.
Social Media Graphics Tool: Use templates, overlays, and text effects to create impressive social media content.
Best for:
Fast Logo Design: Simplify the creation of logos for clients or personal projects.
Real-World Design Testing: Preview how your design will appear on various platforms before finalizing.
Rapid Design Generation: Generate designs quickly and efficiently.
Social Media Campaigns: Create eye-catching graphics for your social media platforms.
Pricing: Starts from $19/month for a basic plan
Khroma: The AI-powered Color Wizard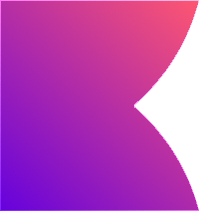 Overview: Not everyone has an eye for color, especially those with little experience in visual design. Even some experienced designers can have trouble picking out the most ideal color combinations for certain projects. So, to assist you in picking out color combinations for design projects, Khroma is a lifesaver.
Here's how it works: you first pick out a bunch of your favorite colors or ones you need to use in your project, such as a brand color kit. After you've chosen the colors, the onboard AI will create color combinations based on your choices. All you have to do is pick out the ones that match your vision and use them in your design.
Features
AI Color Learning: Khroma learns your color preferences and creates custom palettes based on your favorite colors.
Endless Color Combinations: The AI uses knowledge from popular palettes on the internet to generate countless color combos you can view as typography, gradient, palette, or a custom image.
Advanced Search: Filter the color generator by hue, tint, value, color, hex and RGB values, tailoring your palette even further.
Save Your Favorites: Create a vast library of your favorite combos for future use. Access color names, hex codes, RGB values, CSS code, and WCAG accessibility ratings for each pair.
Best for
Color Selection: Graphic designers seeking to simplify the color selection process for their projects will find Khroma invaluable.
Creating Unique Palettes: If you're looking to explore new color schemes, Khroma's AI can help you uncover combinations you may not have considered.
Workflow Improvement: By automating the palette generation process, Khroma can streamline your design workflow, saving you time.
Pricing: Khroma is free to use.
Claid: AI-Assisted eCommerce Imagery

Overview: Claid.ai offers a suite of tools for working with eCommerce visual content. Anyone working in eCommerce knows the importance of consistent visuals. They are crucial in developing a brand identity, communicating the quality of products, and staying relevant in a competitive market.
This is why Claid.ai is a one-stop shop for all kinds of eCommerce visual enhancements. Claid Studio helps users to standardize their visuals by optimizing them to suit the guidelines of popular eCommerce marketplaces and platforms.
Features:
Image Enhancement: With Claid, you can upscale image resolution, adjust color and lighting, and improve image quality. It's a powerful solution for graphic designers needing to optimize visuals for client presentations or eCommerce platforms.
Editing Tools: Claid offers a suite of editing tools for refining your visuals. From background removal and blurring to intelligent canvas alignment and padding adjustments, these features allow you to keep product images sharp and distraction-free.
AI Photoshoot: This unique feature is ideal for graphic designers looking to create engaging, lifelike scenes around a product. Simply upload your product images and let Claid's AI generate the background based on your customization.
Car Plate Blurring: A helpful add-on, especially for those working with automotive imagery. This feature ensures car plates in your images are automatically blurred for privacy and compliance.
Best for:
eCommerce Businesses: Produce engaging product visuals that attract customer attention and enhance the shopping experience.
Marketing Agencies: Save time and resources with high-quality, consistent image production for your campaigns.
Ad Networks: Create a uniform visual aesthetic across ads with Claid's intelligent image editing and generation tools.
Pricing: You can start with Claid using 50 free credits provided upon account creation. After this, you can continue using the tool for a monthly fee of $39, which provides you with 500 credits. If you require API functionality, customized pricing is available.
FAQ
Do graphic designers use AI?
Yes, many graphic designers use AI in their work. AI can help graphic designers optimize their work processes, enhance their creative assets, and analyze customer preferences. Graphic designers can use AI to generate mood boards, create logos, design typography, edit images, correct colors, illustrate concepts, etc.
Additionally, graphic designers can leverage AI technology to streamline repetitive parts of prototyping and creating designs. This means designers have more time to spend on brainstorming and ideation, thus increasing their creative output.
Why use AI tools for design experts?
AI tools for graphic designers can help you save time, improve efficiency, and unleash your creative potential. They can automate tedious tasks, generate fresh design ideas, enhance the quality of your images, and provide feedback on your work
How to choose the best AI tool for creative professionals?
The best AI tool for graphic designers depends on your needs, preferences, and budget. Some factors to consider when choosing an AI tool for graphic designers are:
The type of design project you are working on;
The level of customization and control you want over your design;
The quality and quantity of templates and resources available;
The ease of use and learning curve of the tool;
The pricing and features of the tool.
You can also read reviews, watch tutorials, and try free trials or demos of different AI tools for graphic designers to find the one that suits you best.
Will AI replace visual artists?
No, AI will not replace designers and artists. Graphic design is a creative process that requires human input. AI may have the ability to create some designs, but it will never be able to replace the creativity and innovation of a human designer.
In fact, artists can benefit from using AI in a number of ways. It can help artists overcome creative blocks, pitch prototypes, easily visualize their ideas, and reduce the number of repetitive tasks that do not require much creative input.
What AI tools are like Canva?
Canva is one of the most popular AI tools for graphic design. It allows users to create stunning graphics with ease using a drag-and-drop interface and a vast library of templates. Some other AI tools that are similar to Canva are:
Adobe Spark: An AI tool that helps users create graphics, videos, web pages, flyers, and posters.
Crello: An AI tool that helps users create animations, social media posts, banners, logos, etc. Design Wizard: An AI tool that helps users create graphics, videos, cards, invitations, and more.