Thinking about starting your own business?

Well, we have something to recommend for you! Why don't you choose...printing?
Yes yes, exactly - printing on demand.

But, not for personal usage - we don't want you to print a T-shirt or a mug only for yourself or colleagues or family.
What about to help others to brighten up their lives and become a helper to print their even the craziest ideas? Woo-hoo!

Firstly, let's check...the MYTHS you might hear about being solopreneur.
The myth of colossal risks

There is a tendency to be entrepreneurs all over the world.

But despite all the goods entrepreneurship is not for everyone because it's too risky. If you're reckless enough to quit everything and start on your own - we truly admire you!
But for other human beings (just as we are) the fear to lose all the savings may dig inside all the start-up ambitions.

That's why POD is a really good case - you can keep your white-collar position and start doing your own business on the side.
That doesn't require you to take big risks, but still let you feel like a businessman. Let's call POD the part-time job that can generate for you fabulous passive income.

But...the the stumbling block here is COMMUNICATION.
What makes POD not risky? Because you are not doing it alone. But not to do it alone you need to do good integrations with others.

Firstly, you will start on a little scale. So no worries.

What will you need for the first time?

- good attractive website
- equipment to print
-managed stock and delivery processes

What about equipment?

Are you sure you need to buy the equipment firstly?
Actually - you don't have to have your own equipment to start into the printing business.
To buy all the printing stuff is super-expensive.
Just start as it is.

Better check the market and your capabilities - will you still be interested in it in half of the year? If yes - you will buy all the stuff later.
If no - we would recommend starting with the third side or to buy already used equipment from a reliable source.

But if you are really into printing business
We highly recommend you to start with screen-printing equipment.
We hope you've already checked our article about types of printing?

Screen printing equipment is quite affordable and requires a little experience. As your business scales from simple logos, graphic art on T-shirt decoration, you can acquire more expertise and more sophisticated equipment.
But a small number of printing costs high - so you would better take bulk orders for this type of equipment.
When you grow up you will buy the DTG printing equipment what is really worth its money, but it's very risky to do it exactly at the very beginning. Keep money, you will need it.
What about Stock and Delivery processes?

There is a myriad of 'helpers' in purpose to make your life tranquil.
Right now the delivery services are not only simple pick-up-deliver-the package. They can handle for you these process automatically and not to bother you a lot.  

All the production process, delivery and stock management - yeap, they can do it and to let you focus on marketing and sales.
Your deal is to be just a good manager and slightly control the process without extra investments. With a zero experience but with the help of trustful platforms it's easy to start producing your own brand stuff.
What about website?

We've already written about this big article (check it here) and it's your next big step to do a fancy-looking attractive website that will SELL.

You can quickly build on your own using platforms like Shopify or Woocomerce. They will give you simple to-follow receipt in making your own online-store and voilà - your website is open to sale in one hour.
By the way, you can make these platforms to be well-integrated together, so you don't even need to bother yourself doing extra in the process of building your profitable well-oiled machine. Seems so teasing, right?

Being an artist on your own
POD as a side business is very often driven by designers or marketologists. Simply because they know how either create trending designs or properly sell them.

The flawless POD runner should know both of it and even more!
Being a solopreneur in POD means you can drive the whole world with the style you want.

From "Futurama" cartoon picture on your cap up to monochromatic abstraction.
Show, print and wear what inspires you. Work with a professional designer if you are not the one.

The market is quite demanding nowadays, so if you are not confident in your own creative engine - better to ask for professional help. Mock-up services, designers communities apps for graphic art?

By the way, that's really money-saving because you can use one design for several apparels.
Since you work on POD, so you may have an immeasurable variety of products without headache thinking where to keep them. Jewel average shops can't afford.
But don't forget that images are loosing their quality during the printing process!
They are going paler and pixelized if they don't have enough resolution.
You don't want that, right?
Go and check, what we can do for you.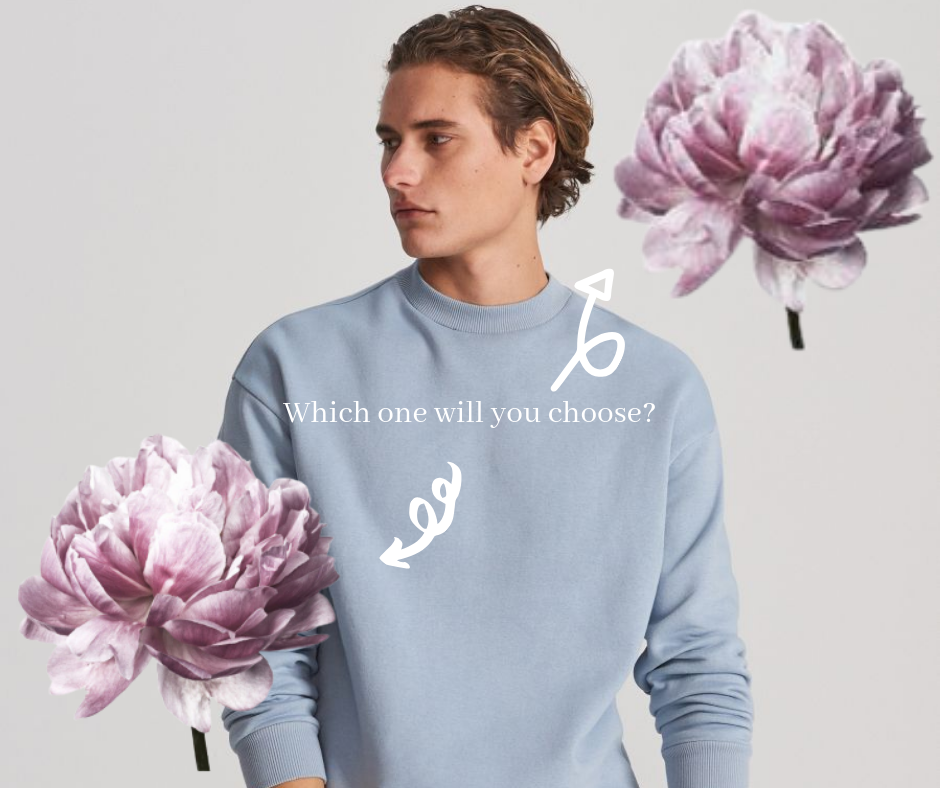 If you start with your own production - you can earn even more money not simply from providing printing services.
Do your own production too!
Furthermore, there is a huge area for customization. Any size, any colour, even any design is possible.
And more customization - more money. When you order pizza not from the menu you also pay more - that's how it works.
Customization gives you a possibility to choose your scale of profit. Maintain the own identity adding some extra-features (for example, unique creative packaging or outside-inside labels). It allows you to make a brand more unique with a higher price-tag. Let's call it 'premium product aura'.
What's the main point we want to tell you - POD requires really minimal investments. You may launch even without a significant cash buffer. So in case, you fail (we are pretty sure you won't) you will lose only your time, not money.

So, summarising all of was said, here's little guide for you what to do next:

- Do a fancy website. People are visual creatures and know about your product NOTHING. Get inspiration from Printul and Printify websites - they are icons. And don't forget to check our guidelines.
- Check the software. Remember, newbie - integrations are the MUST. Work with only reliable partners.
- Promotion! You may do the flawless products, but who will know if you don't tell properly?

We are pretty sure you will not regret choosing POD as your side business.
Others did and you can - read the inspiring story of Davis Siksnans - founder of Printful!
What's the main advice of him?
"A good time to start is anytime, because a better one will never come. So just start now and see what happens."
And we can't be more agree.