To know the purpose of what you're doing is a MUST to stay on track.

We regularly ask our customers for the feedbacks. This health check is an absolute must for every product.

We are sincerely curious: HOW do people use our product, WHY do they appreciate Let's Enhance and WHAT we can improve.

And we want to share with you some stories.
User portraits:

Amadeus Chavez
I'm a self-taught artist based in Stockholm Sweden.

My paintings can serve as an insight into my world. I work with a lot of mediums (ink, watercolor) on the way to digital art, which I'm currently involved with on my iPad.
I actually used to draw on my phone for around two years until I finally bought an iPad, I've been hooked ever since.
I draw pretty much everything. I use photo references based on the photos taken by me, except celebrity portraits. I'm motivated by my love for learning and succeeding and I hope to inspire other artists.
Manuel de Teffe
I am a film director based in Roma.
My father was a movie star and one of the protagonists of the genre of Spaghetti Westerns - Anthony Steffen. I am using your service to enhance his old movie posters.
Zak Blaise
I am starving French American artist who sells artworks as side business.
I deliver mattresses (and other dead end jobs) to eat. I make my art as a relief from a cruel world. I wish it wasn't this way.

I started using AI to perform combinations of my existing artworks in April of 2018. I use hand-drawn pieces combined with digital alteration. I also often use digital photography and try to mix up my artwork into it with a help of AI and digital manipulation.
My style? I guess it's an accumulation of the past decade touch applied through AI.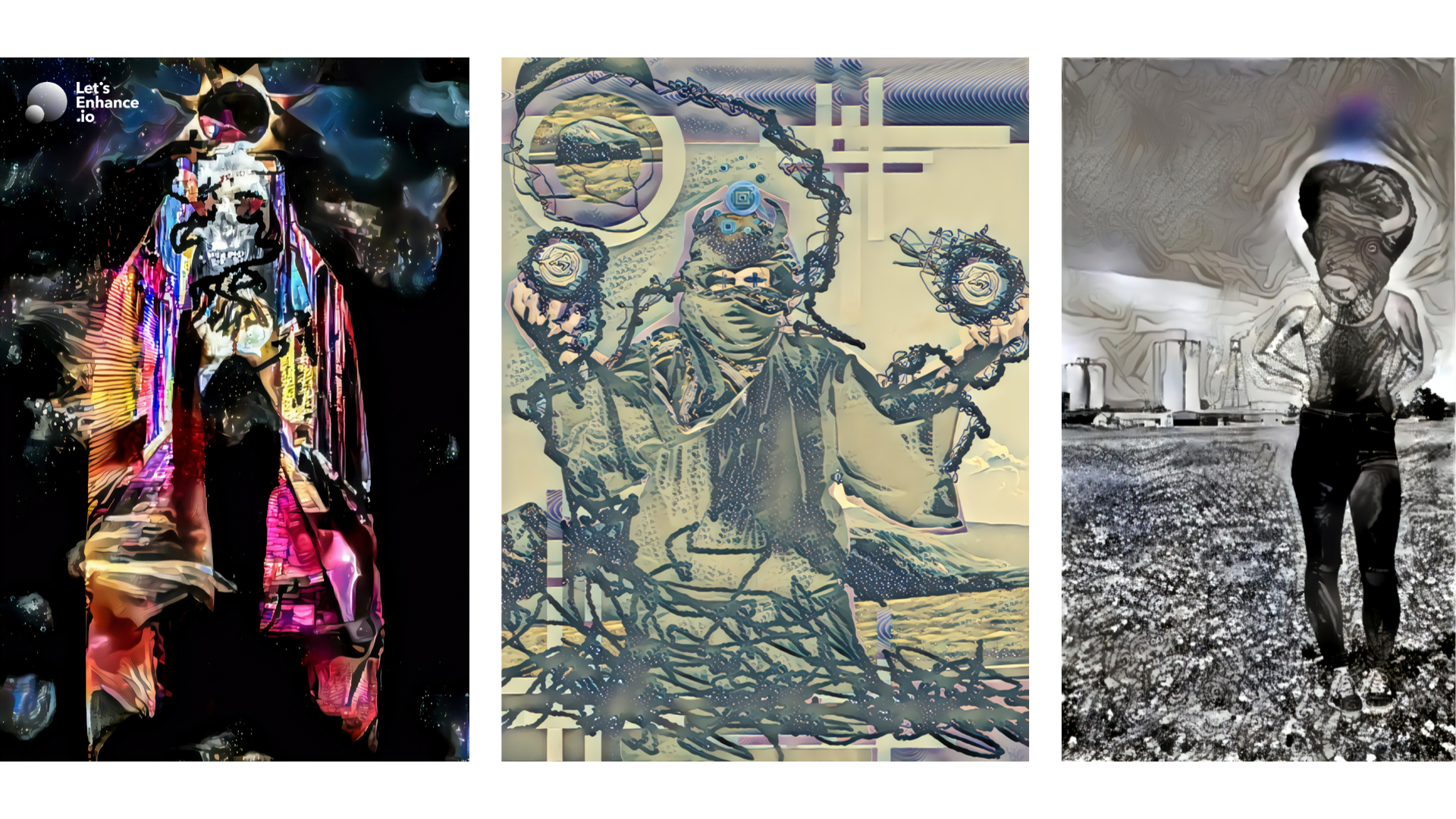 Why Let's Enhance is important for you?

Amadeus: I use it to enlarge the unfortunately small image products and my pieces to a printable resolution. I like upscaling the most, but I also use color and texture enhancement.

Manuel: I think your service is wonderful! It allows people to save ancient pictures or unprintable iPhone photos easily preserving its visual strength.
I do like the fact that you can choose the size, and I have to say that I was pretty blown away by the results I've seen.

Zak: The program I use is poor in quality and is limited in size, so Let's Enhance was pretty much lifesaving, especially now that I'm making prints. My favorite filter is 'Photos and Art'.

We are extremely pleased to have such customers.
Want to share your story? Drop us here: kate.t@letsenhance.io