Hey guys! That's Summer Renewal!
And we are extremely excited to announce our new WOW-options we've been working so far. Better quality, better images, better operations!
So, what's in?
Up to 16x resolution is here
Let's get mooore pixels for the highest possible quality! Could you ever imagine to print the wallpaper from your Instagram photo? Or to present big frame picture with your friend's photo taken on an old phone?
We are so enthusiastic to enforce higher resolution for you to upscale the images as much as you need. So it means you can choose even a picture with the tiniest dimensions for your business purposes if it suits you well.
Earlier we could handle only 4x upscaling, but now… While others are able only up to 6x, we are in charge that large! Instagram photo with quality enough for wallpaper size - think about that.

Notice: 16x is available only for customers  who purchased subscription or bundles. We are magicians, but we also need proper size ingredients. Pictures with small resolution don't have enough data to be restored, that's why for grand 16x upscaling please use an image not less than 1080x1920 size.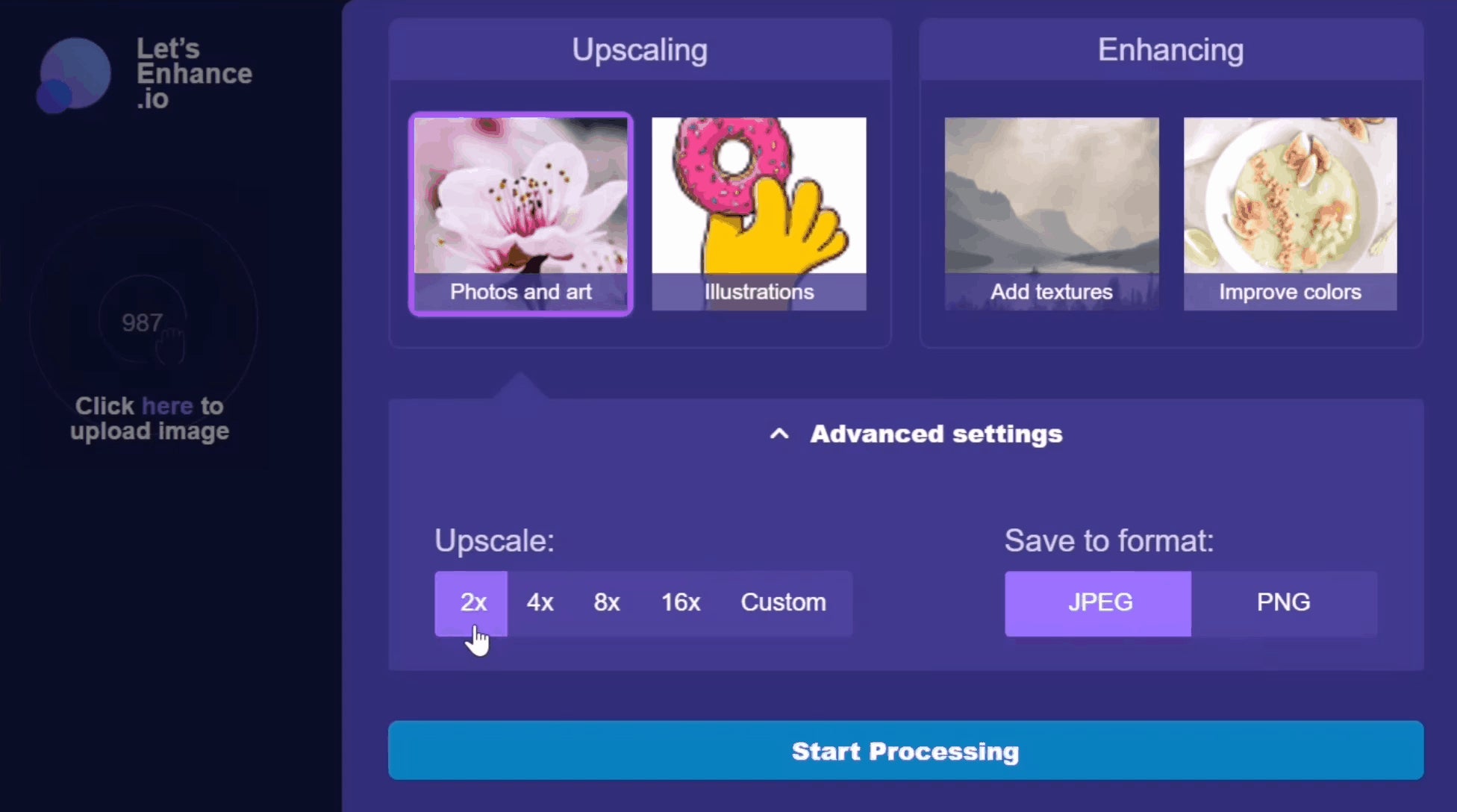 Printing a family portrait and making a Facebook photo cover require different image sizes.
That's not a problem anymore! Set the best width and high for your images right in Let's Enhance. No need to search any 3rd party solutions - just a few clicks and your photo is in size that you specifically need.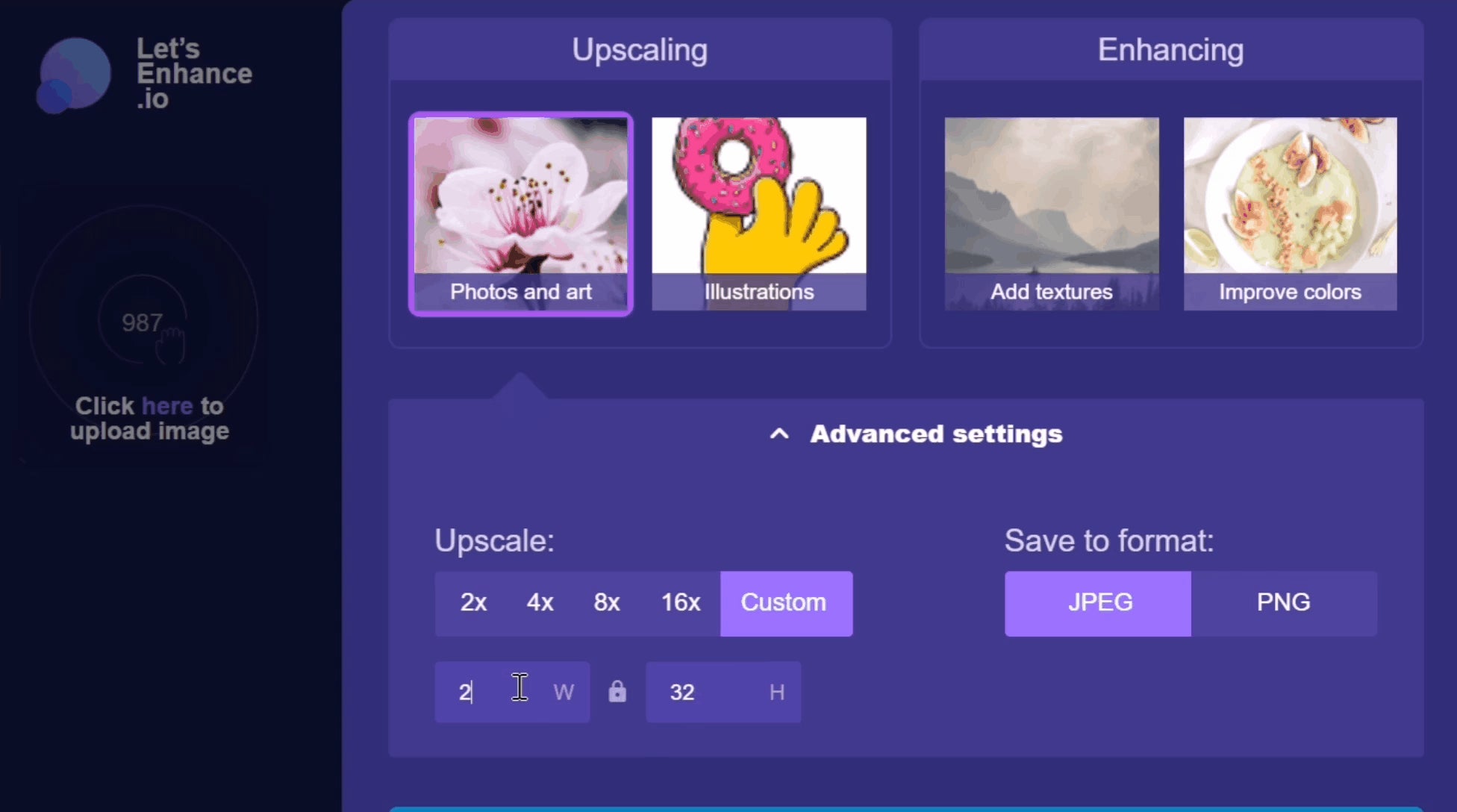 Do you like to take photos of food?
Or nature?
What about action pictures?
And even a street photo?
We believe that your photos are fabulous - all of them have unique colour, lighting and contrasting details. And our filters are fabulous as well.
But what fits well for one photo can be inharmonious with other ones. Some of the pictures are already almost flawless and they need only little to add, while others can require a little bit more. That's why we want more matches between your images and our edition.
We want our customers to be happy with the result. No problem - now you can control the "power" of enhancement filters with "filter opacity" feature.
As easy as with barbeque - low, moderate and maximum. Just click, choose, download. No more overgrilled or undergrilled images.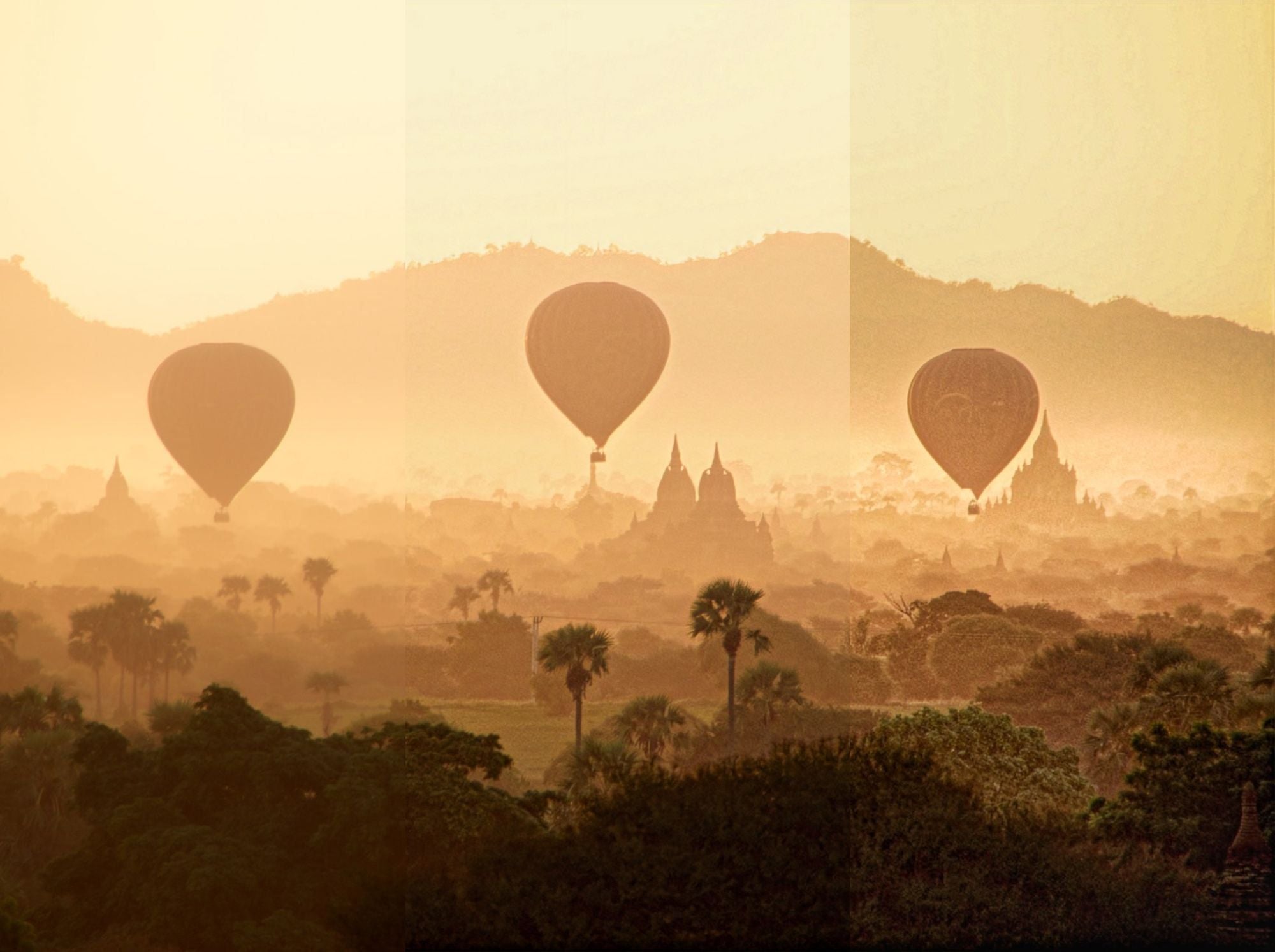 Hell yes! We did our best and now our neural networks have been improved a lot since half of the year. What has changed?
They became much more flexible and even much faster.
We optimised data processing to reduce editing time. So now it will take only 25-30 seconds to enhance your holiday photo album (with around 20 photos in it) instead of 1 minute. Super speed!
Also, we originated a new approach of dealing with complex JPEG artifacts that often appear due to the multiple compressions of your messengers and other data transfer routines. So now you can get sharper and even more realistic results.