At the end of 2022, we released the latest component to the Let's Enhance suite of digital tools; the Let's Enhance Image Generator. Only 8 months after launch, we are proud to announce it has received an extensive update and we're thrilled to unveil our next-generation Text-to-Image Generation software.
Takeaways
This update implements a number of technical updates that make the Let's Enhance Image Generator more effective to work with;
There are new features that make the Let's Enhance Image Generator a far more versatile and effective tool for working with AI-rendered visuals;
The Let's Enhance Image Generator presents a number of unique benefits for users not offered by other widely-used image generation platforms.
Newest Features and Updates to the Let's Enhance Image Generator
There's a ton to cover when it comes to the Let's Enhance Image Generator update, but here are a few of the new key features and updates we'd like to go over.
Realistic Visuals
Visual clarity is a core tenet at Let's Enhance and we also wanted the image generator to reflect this by introducing more realistic results.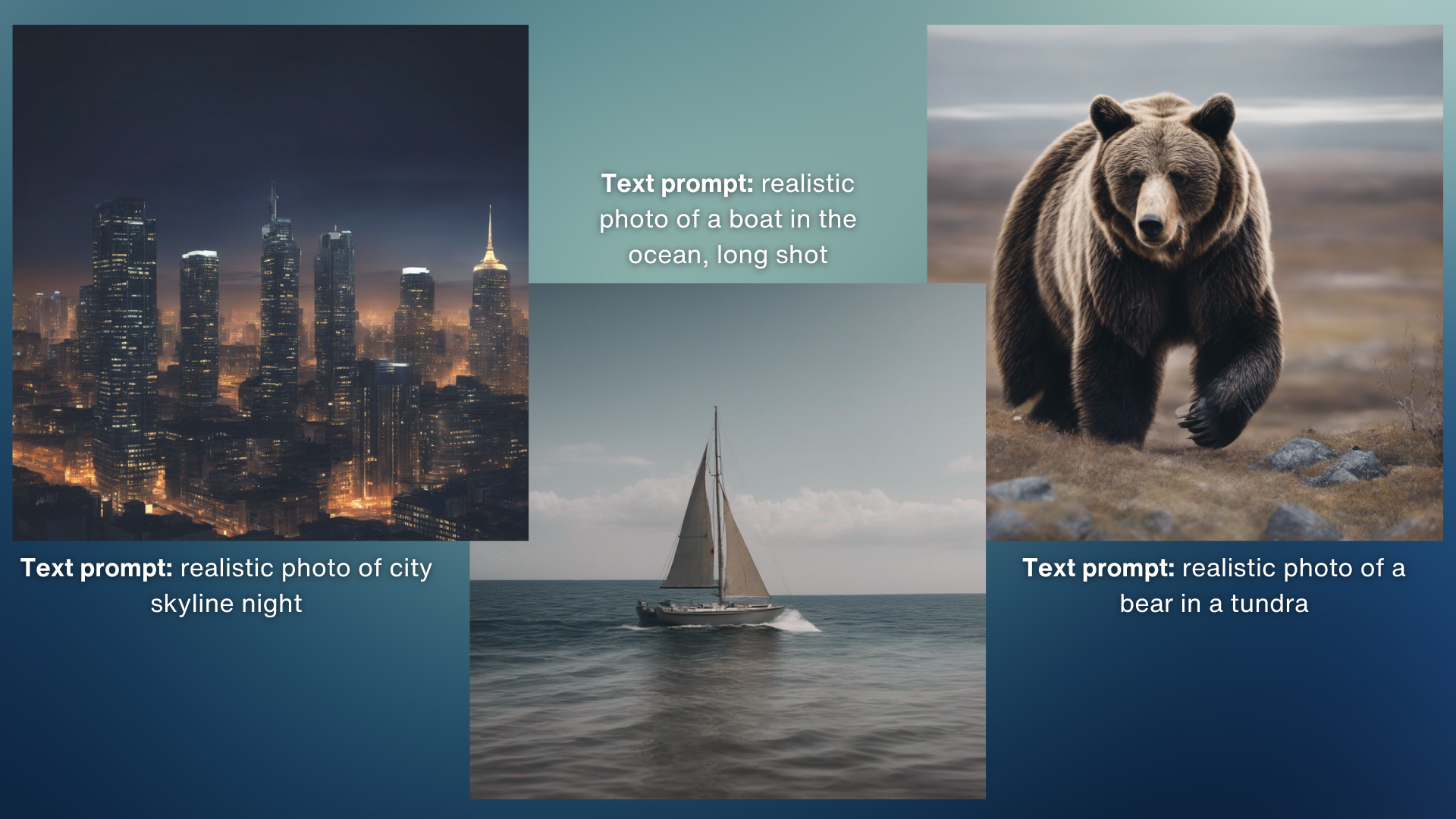 With our latest update to the AI model that powers the image generator, users can render very realistic faces, landscapes, objects, and tons more. The "realistic" text prompt allows for photo-realistic renders that look really authentic.
Higher Resolution
The Let's Enhance Image Generator rendered visuals at 512x512 base resolution and could be upscaled to far larger resolutions through our on-board upscaler and image enhancement toolset. In this update, we're pushing the envelope even further and taking the base resolutions from 512x512 to 1024x1024, twice its original size.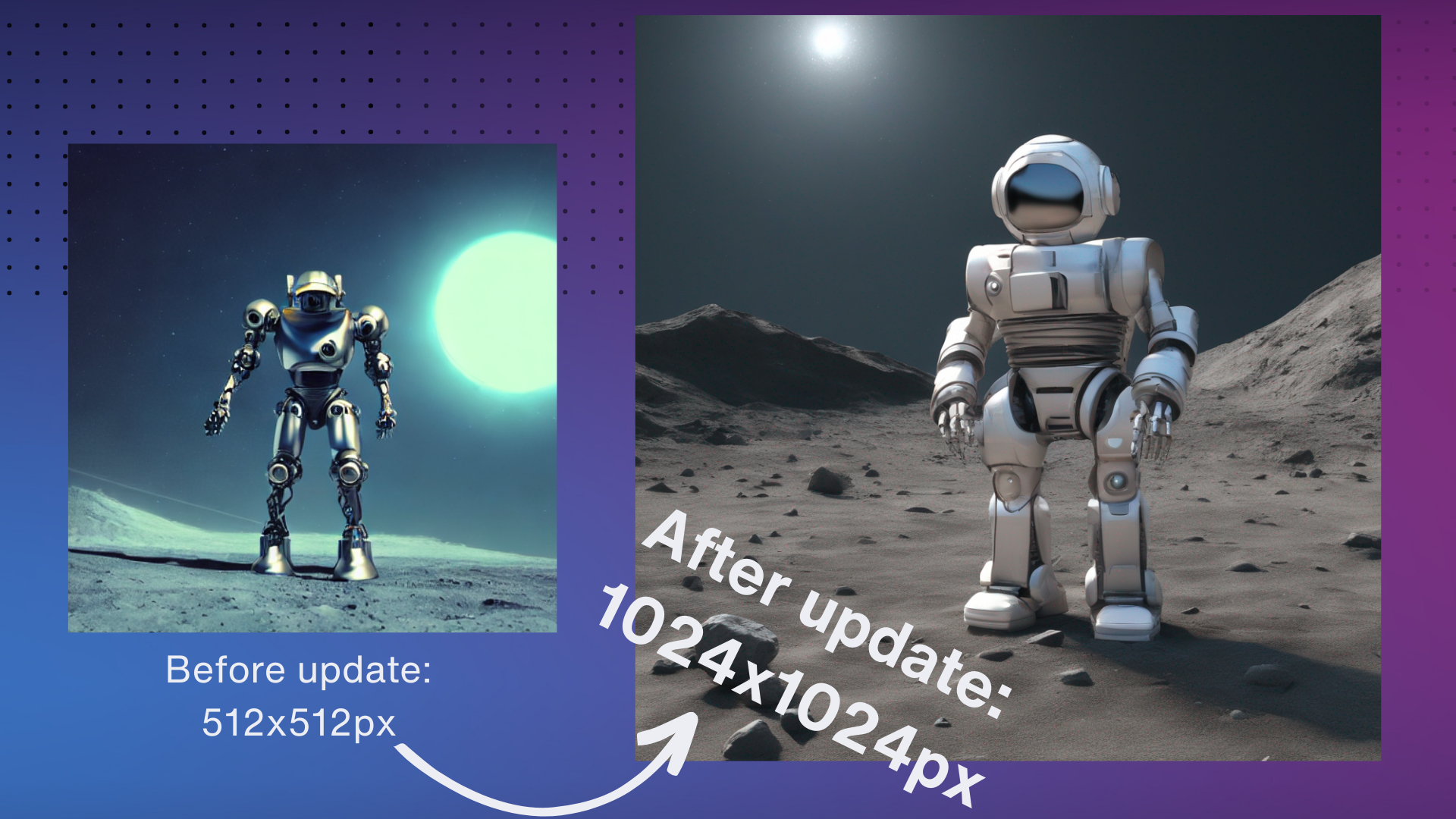 This means, after generating and upscaling the rendered image, users can have a 4096x4096 image with crystal clear 300 DPI, already enough for printing and more than enough for digital use.
But our journey to higher resolutions doesn't just end there. After generating an image (which renders at 1024 x 1024 px), after selecting the Photo upscale type in the Let's Enhance image editing dashboard, they have the option of upscaling the image 16x its original size. This means users can get a whopping 16384 x 16384 px resolution, which at 300DPI can be easily printed on a A0 paper size.
Needless to say, this is a great option for those in need of rendering images with AI for very large printing jobs or to be displayed on huge screens.
Greater Detail and Refinement
Even before the update, Let's Enhance Image Generator could easily render unique visuals. This is an older rendering we made in the style of a black and white noir film. We used the same prompt to generate another image after the update and needless to say, the results speak for themselves.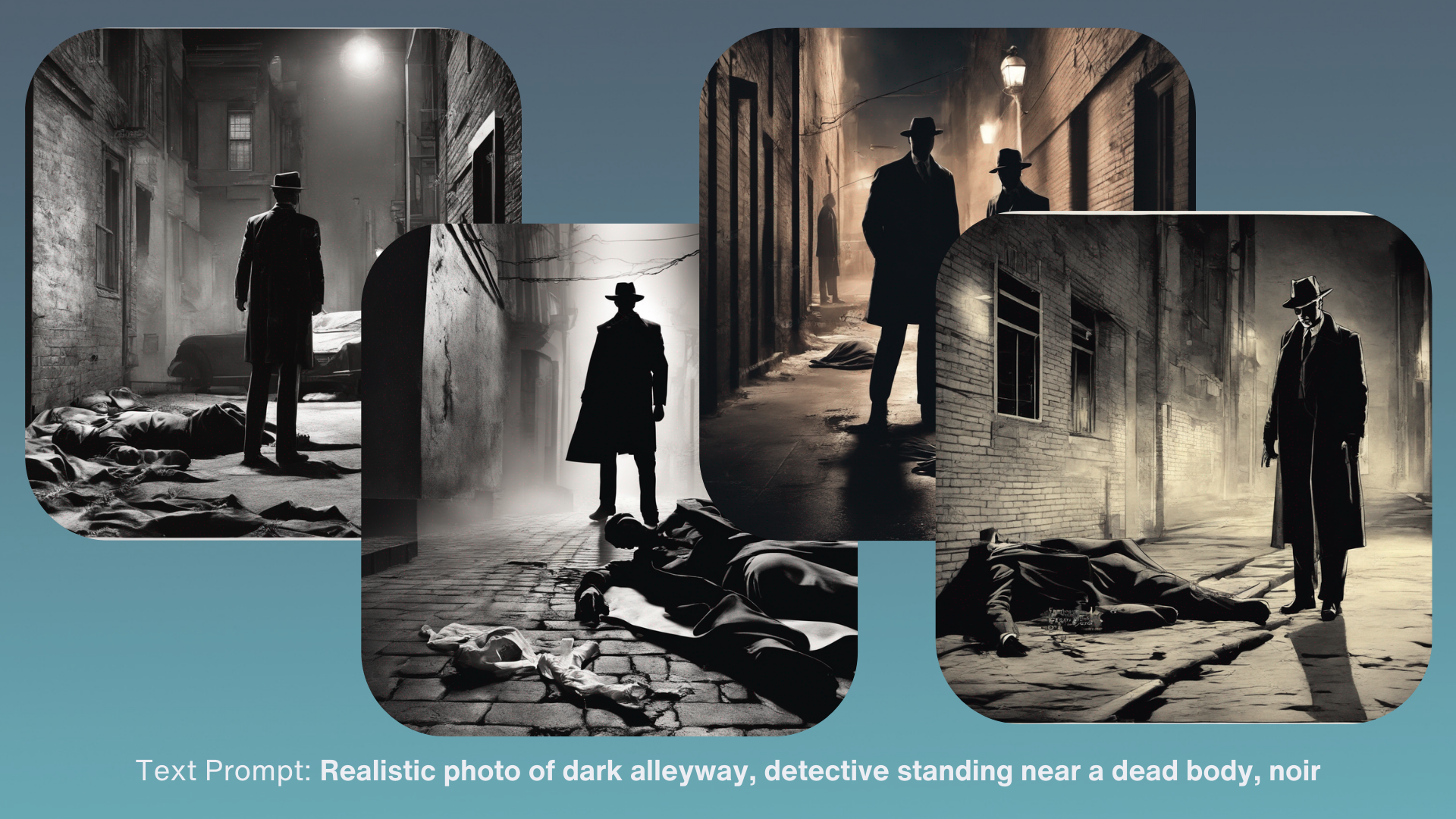 What is really apparent about the new rendering is how more details and refined the results are. Texturing in the older image looks eclectic and chaotic, especially on the walls. In the new render created after the update, the textures are a lot more consistent and realistic. Simply compare the various details of the images to see the difference for yourself.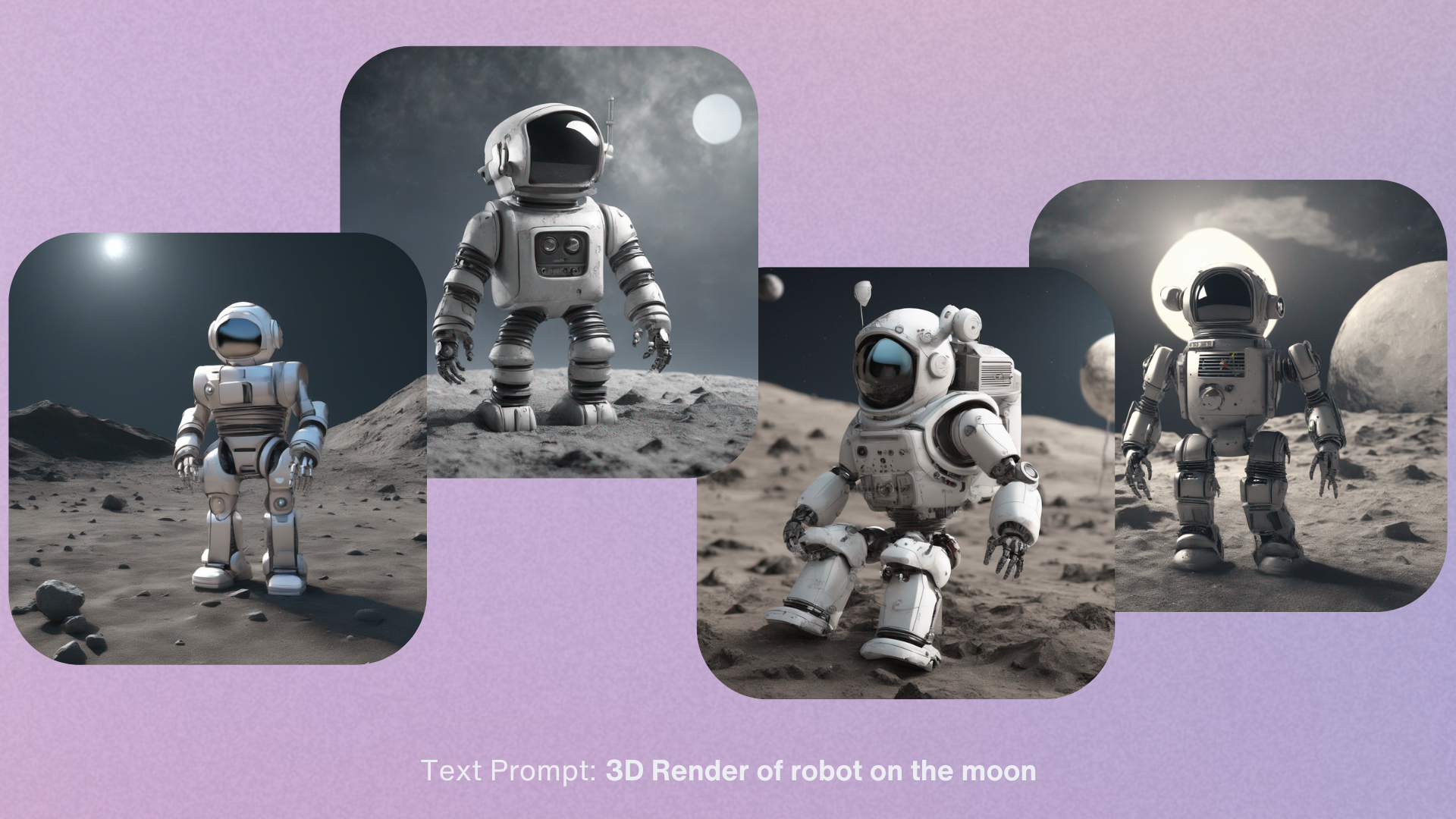 The Let's Enhance Image Generator can now render far more intelligible visual elements. The rendered images have a lot more focus, thus the visuals look more discernable and concrete, minus that signature visual clutter that a lot of AI art tends to have.
Short Text Prompt Comprehension
Don't have an overly-detailed text prompt for the image generator? Not a problem, because the latest update to the Let's Enhance Image Generator allows it to fully comprehend and render images based on short text inputs.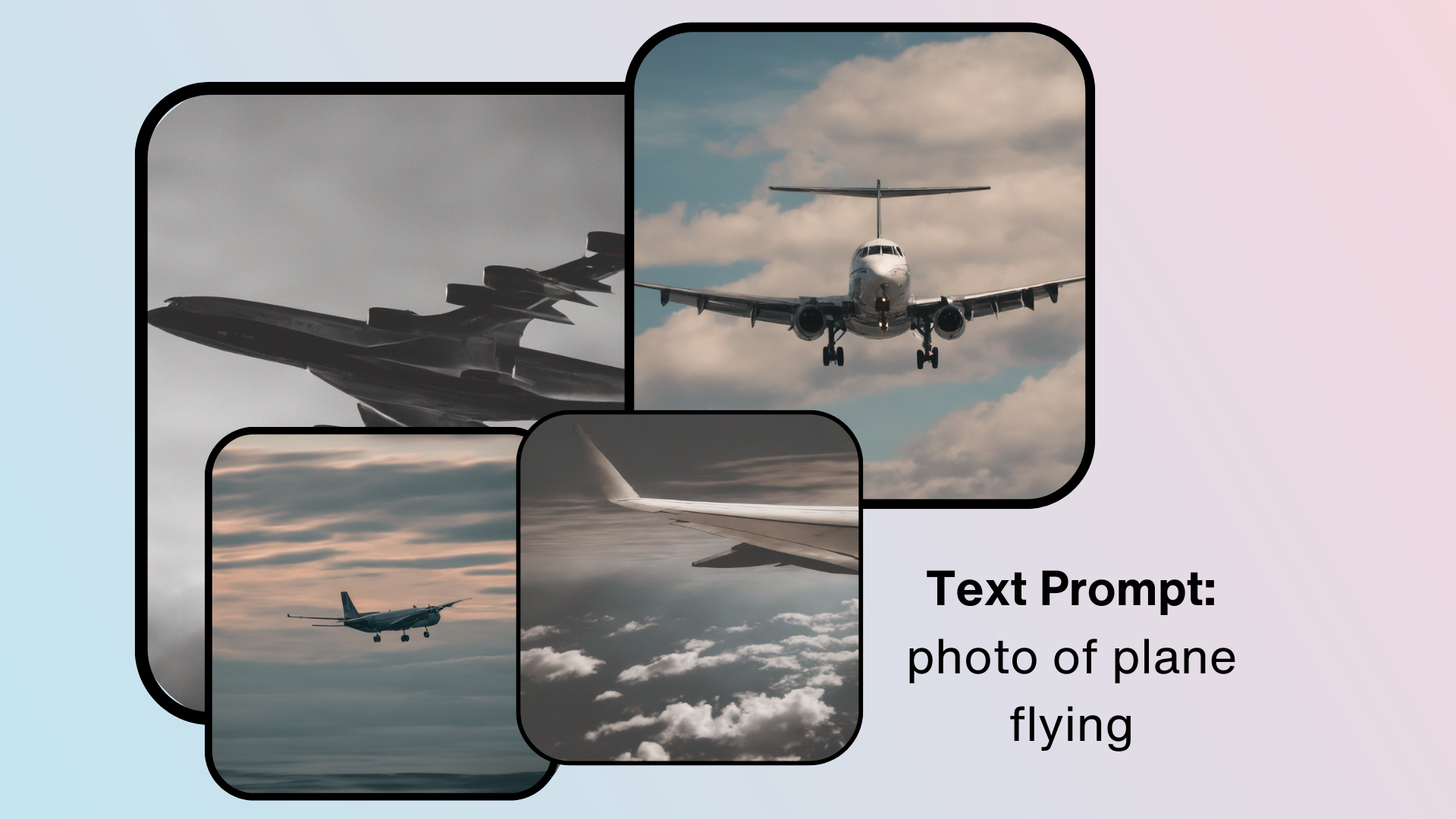 With just 4 words, you can easily render gorgeous images in a matter of seconds. The update to the AI has made it perfectly capable of comprehending and working with short text prompts. No need to meticulously describe the scene and dictate the visuals; create detailed visuals with just a few words.
How Users Benefit from the Let's Enhance Image Generation
With all these new features and improvements coming this update, what does this mean for the user?
Better, More Refined Results
As mentioned, we've update the image generator and it can deliver more realistic images than ever before. While the platform allowed for some truly imaginative outputs, it never pushed photorealistic visuals quite like now.
More Creative Freedom
Thanks to the myriad of style templates, users have greater creative freedom in the types of images they can generate and can generate vastly different visuals with just a quick selection.

Create unique visuals that bring the user's imagination to life and render them at higher resolutions, ready for printing, digital usage, and tons of other use-cases.
Faster Output
Part of the reason why so many people use AI image generation platforms is because they're much faster than doing it by hand or hiring someone else to create the images. This is why the time it takes to render images is very important to users.
With the updated text-to-image input, the Let's Enhance Image Generator can read and comprehend shorter text prompts. This means users can render images without having to write long-winded texts for the platform to understand. This, in turn, translates into faster output times and more efficient workflow.
How the Let's Enhance Image Generator Stands Out
At Let's Enhance, we pride ourselves on the high quality visuals our software can create. This is reflected in the Let's Enhance suite of image editing and enhancement tools, which are all powered by AI, to take standard images and enhance them to their fullest potential.
This passion for image quality is how our image generator stands out among the crowd.
Onboard Upscaling
The onboard upscaler gives Let's Enhance image generation an advantage over many other software. You can generate any image that you want in any style, then upscale and enhance the visual quality all on one platform, all powered by super-complex AI models.
Keep in mind, that some of the best, most popular AI image generators use resolution caps to prevent overloading the platform. If everyone was rendering 4k images, this would put a lot of strain on the AI image generator and significantly decrease rendering speed and even quality.
Let's Enhance doesn't have this problem, since rendering images and then upscaling them, though performed on the same platform, are separate processes, so one doesn't interrupt the other. Once the image is rendered you can send it to the upscaler and have it increased 16 times the original size, while maintaining a solid 300DPI for immaculate visual clarity.
Preset Styles and Aesthetics
We want the Let's Enhance Image Generator to be as versatile as possible, so that users can bring their wildest creations to life. To accomplish this and push the creative output of the image generation platform, we allow users to select from a number of styles and aesthetics users can experiment and render with.
These options are there to make refining rendered images Our aim is for the Let's Enhance Image Generator to allow for as many creative outputs as possible.
User-Friendly
Another advantage of the Let's Enhance Image Generator is how accessible it is. AI image generators are very accessible as it is. Writing a text prompt and then have an image rendered based on the words of the user is a super easy process. And while each image generator text prompt system has its own nuances, with a bit of experimentation, they're all pretty easy to get the hang of.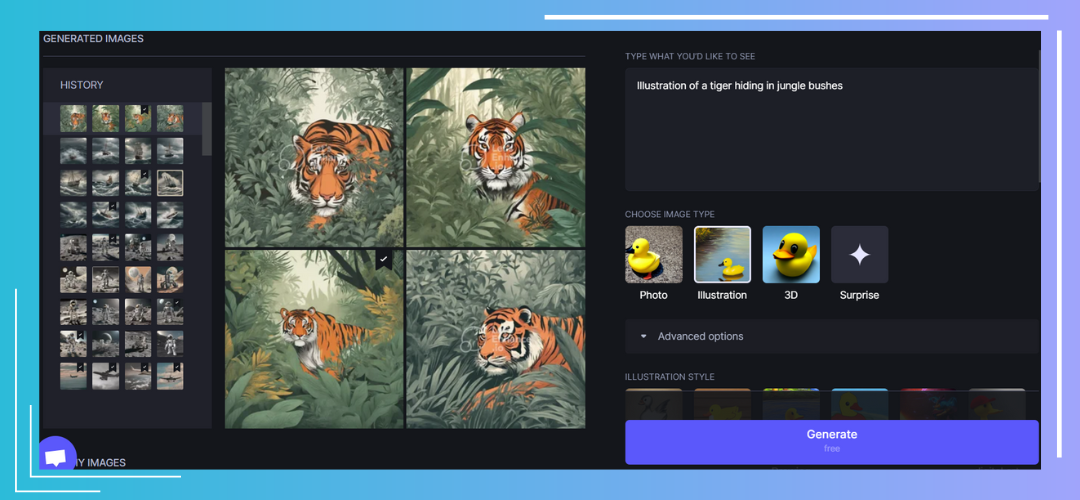 However, Let's Enhance Image Generation takes this a step further by allowing users to select the image type, style, mood, color, lighting, shot types, and tons more with just a few clicks. Meanwhile, the image generator contained a text-to-image function, meaning those with experience writing prompts for image generation could still use their words and boundless imagination.